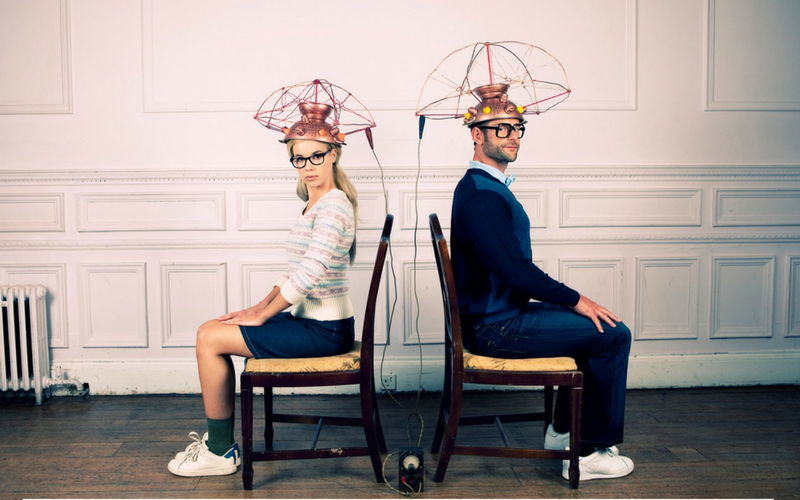 by Lilliane Farinazo, RMHC
What is the first thing that comes to mind when someone says "marriage" or "committed relationship"? Responses differ based on personal expectations or prior modeling. Although people may think that, "my marriage will be different", they may also have unrealistic expectations that this goal will be effortless to achieve. Some discouraged couples may even ask, "Is this what marriage is all about?" or "Can I be married AND happy?"
In this era of perfectionism, comparisons, and the proverbial "grass is always greener on the other side", many couples struggle to find relationship principles that are practical and scientifically proven. Setting priorities for finances, time-management, chores and child rearing are usually where couples begin to face their difficulties. As a matter of fact, research has shown that on average, couples wait a period of six years from the time they initially identify problems in their relationship before they seek professional help. 1 But, the longer a couple waits to address their problems in a healthy manner, the more it causes their relationship to deteriorate.
There is hope, though. Relationships can improve and thrive if both partners invest time and effort in learning about themselves, their partners, and the proven principles for becoming "masters of relationship".
The art and science of having a satisfying marriage goes beyond the understanding of gender and personality differences. For example:
Research reveals that people get married not aware of the work required to maintain relationship. The majority of couples enter marriage with a positive expectation about their partner and their relationship. Problems arise, however, when one uses these expectations to determine their feelings towards the partner. It may lead to discontent, annoyed and resentful feelings when couples face life stressors and partner's flaws. For a marriage to work it's important for the couple to invest time and effort. 2
Conflicts will arise. Some conflicts are not easy to resolve because each person may feel and perceive differently about the issue at hand. Gottman explains that each person tries to solve conflicts using his or her own subjective reality.3 Couples will face both solvable and perpetual problems, such as differences in:

Neatness and organization
Wanting time together versus time apart and alone
Intimacy frequency and style
Handling finances
Respect and interactions with relatives
Approaches to household chores
How to raise and discipline children
Punctuality
Preferred activity levels
Ambition and the importance of work
Independence
Friendship is also a key factor in sustaining connection. According to Gottman and Silver, because people change over time and in different phases in life, it's important to know your partner's inner psychological world, his or her worries, stresses, joys, and dreams. In a good friendship, people communicate and listen to each other in order to stay connected. 3 "
A mutual knowledge of each other gives strength to the relationship. Communicating, updating, and talking about what each is feeling and thinking, on an ongoing basis, protects a marriage during times of stress. Keeping love maps current is a sign of an emotionally intelligent couple," states David Penner 4
Perpetual problems are either fundamental differences in personality or in lifestyle needs as a person. It's important to stay away from destructive patterns and to develop healthy patterns of communication and commitment when addressing both solvable and perpetual problems.
Anyone can benefit from learning new principles and developing a structure for enriching their relationship. Having a healthy relationship with your partner will not only benefit you, but also your entire family, friends, and community.
Join us for "The Science of Marriage" workshop, on October 21st, as we share valuable research findings and clinically proven principles for developing a healthy marriage. We will discuss the patterns of "Disaster Relationships", but most importantly, the habits of "Relationship Masters" in order to help couples to increase marital satisfaction.
Bibliography
1. Notarius C, Buongiorno J. Wait time until professional treatment in marital therapy. Washington D.C: Catholic University of America; 1992.
2. Pascale, R., & Primavera, L. (2016, October 26). Managing Your Expectations About Marriage. Retrieved September 25, 2017, from https://www.psychologytoday.com/blog/so-happy-together/201610/managing-your-expectations-about-marriage
3. Gottman, John M, and Nan Silver. The Seven Principles for Making Marriage Work: A Practical Guide from the Country's Foremost Relationship Expert. 1999. Print.
4. Penner, David. Biblical Reference for the Gottman Method. 2015. Published by The Gottman Institute.