10 Practical Strategies to Have "Happy Holidays"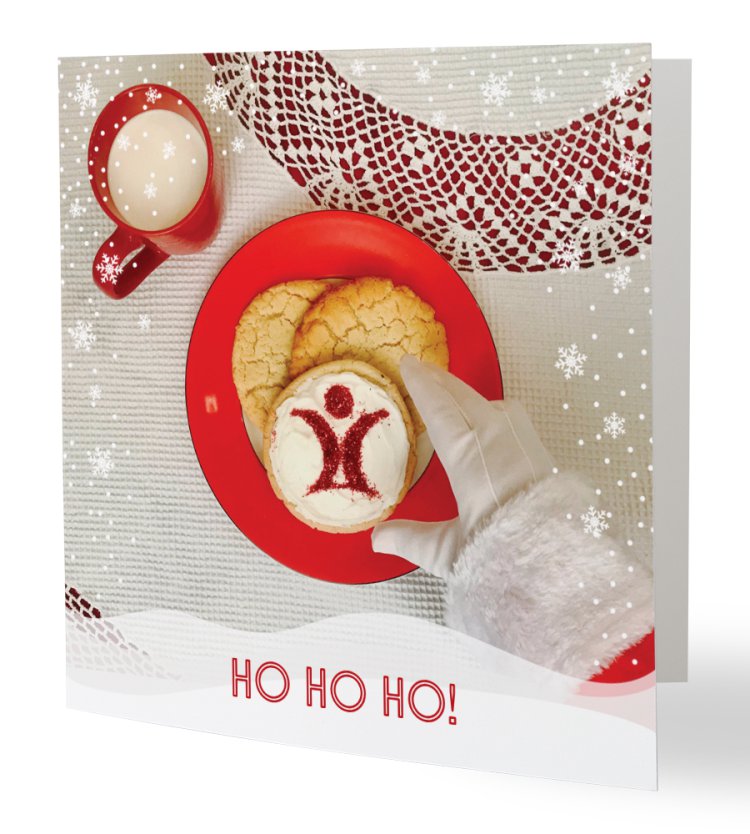 by Monica Snyder, LMFT
"Happy Holidays!" greet your friends, colleagues and even strangers while you are out and about. What does that conjure up for you? Some of us have high expectations for sparkling lights, presents, meaningful remembrances and happy times with families. Others of us, though, also anticipate stressful schedules, dread for unhappy gatherings or reminders of loss.
How can you actually plan to have happy holidays? Here are 10 practical ways to increase your chances of being happy this season.
Focus on God. God Himself commanded us in the Bible to celebrate feasts to rest from our daily chores, to focus on what He has done for us, and to teach our children to do the same. Focusing on God helps us keep a right perspective on the "reason for the season".
Be thankful. Consider writing a list at the end of every day of 10 things for which you are thankful, or put up a "gratitude tree" in your house (see additional holiday resources to link to the gratitude tree). Also be sure to thank all of those around you for everything that you can notice. Your acknowledgement will not only bring your happiness, but they will be happier too.
Think through your expectations. Imagine what you really want to happen that will make you happy, and put effort into making at least some of it become a reality. To do this, you need to decide what your top priorities are and let go of the rest. Part of your expectations need to include that you expect some things to be disappointing. This is inevitable, so try not to be too upset when it happens. Once you decide what will make you happy (at a bare minimum), then ask for it. People around us generally want to make us happy, but we have to help them do so by telling them what we want and making it easy for them. And don't forget to thank them afterwards, too!
Be organized and simplify. Plan ahead, make lists, put things into your calendars. If the calendar is unreasonably full, choose things to take out of it so you can actually succeed.
Choose happiness. Research shows that even trying to be happy actually helps us to be more happy. 1 Happiness really is actually a choice. Tell yourself in the morning, "I am going to be happy today no matter what happens". Although you still need to feel and grieve your losses, you'll be surprised by how much your resolve helps you to notice the good things.
Be still. Just 10 long deep breaths can lower your stress levels. A minute of focused thought on a happy image can do the same thing. Take time to be still, smell the roses (aromatherapy!), breathe, be curious, be in the present moment. And don't forget to spend some of this still time with God, in prayer and reading the Bible. Happiness will follow these small efforts of being still.
Connect with others. Happiness research supports our need to connect with others. "Our reactions to others and theirs to us have a far-reaching biological impact, sending out cascades of hormones that regulate everything from our hearts to our immune systems, making good relationships act like vitamins – and bad relationships like poisons." 2 Plan for and create time spent with people you enjoy.
Give to get. Giving to those in need, giving thanks to others, giving gifts to loved ones, giving joy to those around us, giving time to listen to or help others all create positive effects in ourselves. It feels good to give, so give something away and watch for the joy you will get back in return.
Forgive. Bitterness and anger are joy robbers. Yes, "they" were bad and hurt you. No, "they" don't deserve to be let off the hook. But, do let them off of your hook anyway. The bitterness is only hurting you and not them, so let go of it. Note, if this is hard for you, listen to our radio show on Dec. 16th about forgiveness at www.wellspringmiami.org/wellsp...
Grieve well. It is possible to feel both happiness and sadness at the same time, joy and sorrow. "He who grieves well, lives well," says Christine Schlottman, co-founder of Wellspring. What she means is that in order to enjoy the happy moments in the present, we need to acknowledge and grieve our sad losses. Letting ourselves experience and honor our grief opens the door for us to appreciate and enjoy our present. Note, for more on this, listen to our radio show on Nov. 11that www.wellspringmiami.org/wellsp...
Happy holidays to you and yours!
Love,
The Wellspring Team
References:
The Happiness Advantage, by Shawn Achor.
Social Intelligence, by Daniel Goleman.