The Path to Success Includes Failure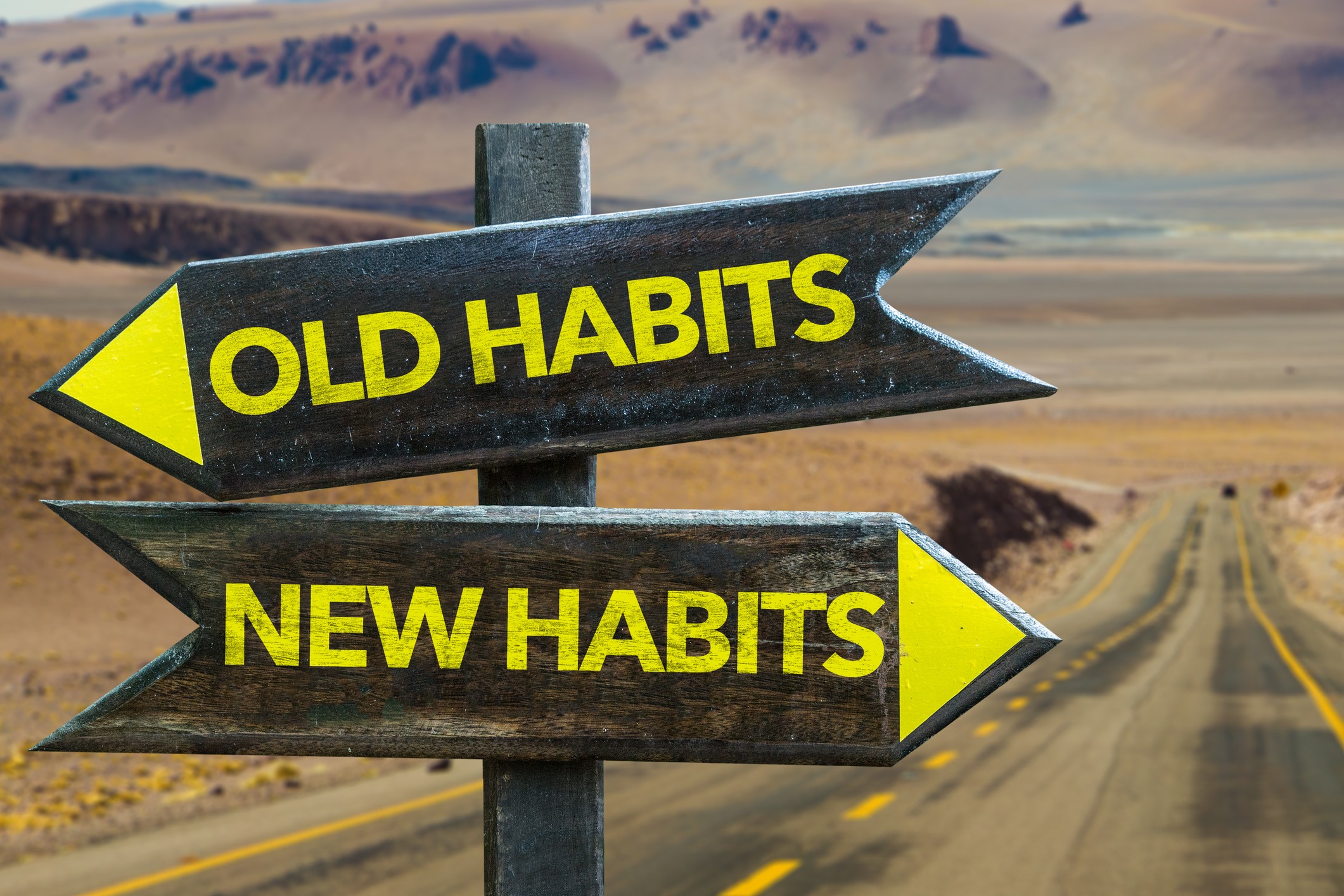 By Tova J. Kreps, LCSW, President & Co-Founder of Wellspring
It's a new year, a time for new beginnings… again!!!! As I prepare to teach this month on the radio and in our upcoming seminar about Healthy Habits, I am working on my own habits in order to try to "practice what I preach. I can't help but be struck by the fact that I have tried to start some of these same habits for decades. I find myself tempted to focus on my failures and to give up before I even get started. But not this time! One of the major changes I have made in my own recent habit-forming efforts is to give myself permission to fail. Let me share with you six key points about how and why to use failure as your teacher instead of your accuser.
Failure should be expected. We are flawed human beings, sinful

[i]

and inclined to fail.

[ii]

Jesus declared, "The spirit is willing, but the flesh is weak". Our pride or fear of shame may tempt us to think that we can or should get everything right, but we are just as destined to fail as we are to die. Our best option is to accept this fact and work with it.
Successful people attribute their failures not to internal character flaws but to external obstacles to overcome.

[iii]

Your failures do not define who you are, but what you chose to do at a given time. If that choice was based on a lack of knowledge, experience or resources, then accept that reality and see yourself as more prepared now. If that choice was a sin, then forgive yourself (and ask God to also) and make plans to do better next time. Who you are is who God says you are, not what the world says or the sum of your failures.
Failure teaches us how to change in order to succeed. Our past failures teach us what does not work, specifically for us. Our past successes teach us what does work. We can build new habits by incorporating our past successful strategies or trying new ones, and abandoning those that did not work. Remember, "insanity is doing the same thing over and over again, expecting different results."

[iv]

We need to analyze our failures and then move on with excitement to new strategies.
You get what you focus on. As a matter of fact, dwelling on past failures actually increases the likelihood that we will repeat the failure.

[v]

If we visualize ourselves behaving in ways that will lead us to our goals, we are likely to achieve them.

[vi]

Without being able to visualize success, we cannot attain it. That's why shaming, judging or punishing ourselves for our failures is counter-productive to future success.
God is not concerned about your failures, so why should you be? God knows you are weak and flawed. He loves you anyway, and chose you as His child with the for-knowledge that you would fail in just the ways that you have.

[vii]

He is not surprised or bothered by it, and has plans to complete His work in you anyway.

[viii]

After all, He works all things for your good if you love Him,

[ix]

even your failures.
Planning for failure speeds recovery. Expect failure, permit failure, forgive failure. It will come. How do you intend to recover from a relapse? Do you expect to forgive yourself or give up? How will you start over again? It is important to plan your response to failure so that it does not defeat you when it comes.
Research says that successful entrepreneurs often fail many times before succeeding.[x] Since the path to success includes failure, go ahead and walk the path, you'll be just fine if you keep going!
Sincerely,

Tova J. Kreps, LCSW
President & Co-Founder
References
[i] Romans 3:23
[ii] Matthew 26:41, Romans 7:14-25
[iii] http://fortune.com/2016/03/25/...
[iv] Albert Einstein, https://quoteinvestigator.com/...
[v] Habit-Busting: A 21 Day Program to Break Any Habit, Lee Milteer.
[vi] https://www.forbes.com/sites/e...
[vii] Romans 8:30
[viii] Hebrews 7:25, Philippians 1:6
[ix] Romans 8:28
[x] https://www.entrepreneur.com/a...